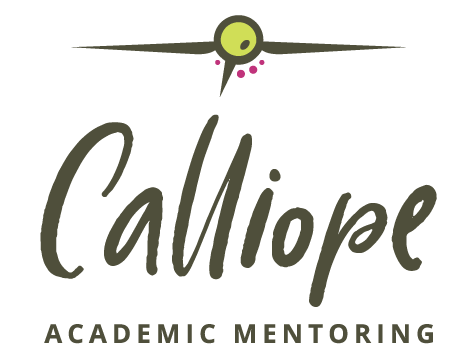 Calliope helped our daughter to thrive in her challenging courses at a rigorous high school. Calliope mentors, who are not so many years beyond high school themselves, met our daughter at her exact points of inquiry with humor, encouragement, and tools she absorbed and reflects on today at college, knowing how lucky she was to have had Calliope on her side.
Thanks for all your help with our children over the past several years. Your mentors have been really amazing and made a huge difference for our kids! They are both much more confident students as a result of Calliope.


We're a family of three teenagers and, though we have not ordinarily used tutoring, we have had occasion to call on various tutoring services over the years. Most have a stable of tutors that they trot out and randomly assign to a student. Few, if any, try to pair the student with the tutor or mentor. Calliope does just that! My youngest had an exceptional, pressing and last-minute tutoring need this summer. Christina at Calliope found the ideal mentor for her. It wasn't just his skill and knowledge that were perfect; it was his approach and style. He even carved out time from his own vacation to have Skype sessions with my daughter! It was a successful summer, and we all were grateful. I wouldn't hesitate to call on Calliope again.
Thank you so much for connecting us with Tom and Laura. We really can't imagine having found better academic mentors for Reed. You provide a wonderful service!
What a beautiful journey it's been! And so many thanks to you! You gave us the confidence and courage to follow the "unschooling" rainbow which was so liberating and has lead Olivia in so many rich directions. We seriously can't thank you enough.


I want to thank you for connecting us to Megan. She is a fantastic mentor! Not only does she have a thorough knowledge of the material, but also she is an exceptionally gifted communicator as well as prescient about likely questions that her teachers may ask on assessments. She has helped Lily enormously and, specifically for chemistry, provided her with an understanding of the fundamentals that seemed missing in her teacher's explanations. Even though they only worked together for a few months, Megan provided measurable results.
Jennifer loves Sandrine and their work together is outstanding.
As we head into Maddy's final semester of high school I want to thank you and Allison for all your help. Maddy's confidence in math has soared working with Allison. I can really see how she is approaching math problems in a whole new way. I know this will serve her well in the challenging college math ahead.


We cannot say enough wonderful things about Laura. She was truly amazing at helping Remy through an extremely difficult year on many fronts, and not just with academics. She was just so positive, supportive, and light hearted, and at the same time so capable at giving him really valuable guidance in a range of subjects, from classical Chemistry to Western Civilization (which as I'm sure you know, is no small feat). She was really a perfect match for him.
Thank you to Isaac. Truly a brilliant mentor and a wonderful ally and support to Mia and her academic endeavors.
Allen is excellent. Greg is outstanding. Middy is wonderful. Paige is a dream. What would we do without you?


I wanted to let you know we are so grateful to have Lily coaching Claire with chemistry and math. Lily is very professional and knowledgeable and Claire is extremely happy. She feels like her questions are being answered, she is getting extra instruction from an expert, and she can rely on Lily to work through her questions with her. They are a great fit together.
Kristin is marvelously gifted at teaching mathematics. Avery finds their sessions utterly enthralling.
Ben is an absolute treasure and his relationship with Alex is progressing just as we'd hoped. I cannot thank you both enough.


Dear Will,
As you hopefully know, we have adopted you! Thank you so very much for being such a smashing mentor and teacher to Chloe! In fact, Chloe intends to continue her study of Art History in college and I know that you were a pivotal part of the creation of her keen interest in the subject. You have just been wonderful and Chloe and I are so very grateful to know you…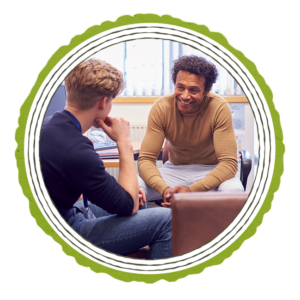 Andrew greatly exceeded our expectations as a mentor for Liam. Andrew kept Liam on track and really helped him think through what he wanted to say in his essays. More than that, his insights about how Liam works and learning to "trust his own voice" were invaluable.


Obhi,
I wanted to thank you for the extraordinary job you've done with Ryan this year. Ryan just received his spring semester grades and he crushed them (5 As and an A- in Photography). After stepping out of his freshman year at UHS, Ryan has had an amazing recovery and is now at/near the top of his class with a 3.96 GPA. More importantly, you really helped Ryan regain his confidence and enabled him to take advantage of his natural abilities.