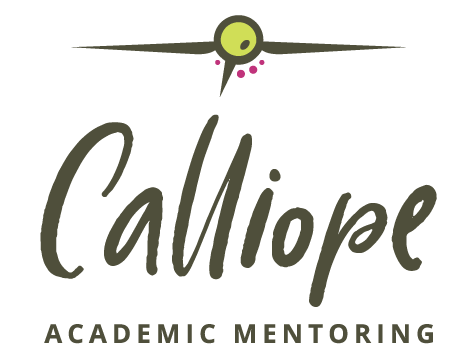 Dr. Adam Morris
◆ PhD in Iberian and Latin Cultures, Stanford University
◆ 

BA in English Literature, Swarthmore College
Adam Morris holds a PhD in Spanish & Portuguese from Stanford University and a BA in English Literature from Swarthmore College. Adam has taught college-level language courses in Spanish and Portuguese and works as a translator of literary fiction.
More about Adam

He is also an accomplished author. His book, American Messiahs, was published in 2019 to accolades in NPR, The Wall Street Journal, The New Republic and elsewhere, and was named New York Times Book Review Editors' Choice. Learning languages is a lifelong interest for Adam: he has studied Spanish, French, and Portuguese for many years, and aspires to learn German and Russian. In addition to his academic pursuits and travel, Adam enjoys attending San Francisco's galleries, museums, and music venues. He adores film, and is especially fond of San Francisco's Roxie and Castro theaters.
Alexandra Bernard
◆ MS in Earth Systems, Stanford University
◆ BS in Earth Systems, Stanford University
I was born and raised in Boston, where I spent the school year in the city and the summers in the woods of New England hiking or repairing trails. With my love for nature and an excitement for research and the scientific approach, I studied Earth Systems at Stanford University.
More about Alexandra

This interdisciplinary field links together the natural sciences with
human society. I got my B.S. with honors in the Biosphere track of earth systems and
recently received my M.S. in Earth Systems with a focus on Renewable Energy and
Water. An interest in video games also led me to pursue a minor in Computer Science at
Stanford in the hopes to better understand how such games are made. In regards to
teaching I've always enjoyed sharing knowledge with classmates and friends, counseling
them through problem sets. During my master's program I was a teaching assistant for
undergraduate classes and loved helping students work through tough problems and
seeing them get excited about new topics. I am a strong believer that learning can be
fun, is more than memorizing facts, and that fostering the ability to learn and think
critically helps us grow as people. In my free time I enjoy social dancing (such as swing
and waltz), cooking, reading a good book and from time to time playing video games
with friends or working on a coding project.
Dr. Amir Tevel
◆ PhD in English, Stanford University
◆ BA in Foreign Literatures and Linguistics, Ben Gurion University
I recently received my PhD in English from Stanford University, where I wrote a dissertation on the challenges of making teaching fun in fiction. During my doctoral work, I taught numerous English and freshman composition classes, founded a sci-fi undergrad reading group, and helped ESL students improve their language skills for Stanford's LOT (Language Orientation Tutoring) program.
More about Amir

I also had the tremendous privilege of spending five years tutoring at the Hume Writing Center, where I worked with students on subjects ranging from college applications, through common essays and exam prep, to editing scientific articles. I have since taught English classes at Stanford Online High School and in The UK. I am currently the head of the Haifa University Gifted Youth Program "Path of the Spirit'" where extraordinary 16-year olds get the chance to produce undergraduate-level honors theses for college credit. I love teaching, getting students excited about language and stories, and discovering their voice and power as writers and readers. My style is a healthy combination of light-hearted humor and intellectual rigor. Profundity without headaches—that's my motto.
Anita Law
◆ PhD in English Literature, Stanford University (in progress)
◆ MA in English Literature, Stanford University
◆ MA in English Literature, University of British Columbia
◆ BA in English Literature, University of British Columbia
I was 17 when I taught for the first time. Since that moment, I was hooked! I have been teaching in some shape or form for the last 13 years. Teaching has taken me on so many new adventures and experiences, whether it's been doing AIDS outreach, teaching English as a Second Language to new immigrant grandmothers, reciting days of the week with kindergarteners in Taiwan or planning my own writing course for freshmen at Stanford. I am currently completing my PhD at Stanford University.
More about Anita

 My dissertation is about how everyday movements (such as vibration and stretching) can help us read novels in a different way. My passion is helping students realize how complex, challenging and rewarding the activities of reading, writing and critical thinking can be. In one-on-one tutoring, my emphasis is on getting to know how you think and figuring out strategies and topics that will help you approach and complete assignments in a way that makes sense and that is meaningful to you. I want to give students the skills and confidence to do well in school, but to also to be articulate and empathic readers, writers, and citizens of the world. Some of the things I do in my spare time: plan backpacking trips, explore the bay area, go on food adventures, hang out with my cat and skype with my niece and nephew. My most recent accomplishment: I built my own desktop computer, and I'm not even a techie!
Casey Patterson
◆ PhD in English Literature, Stanford University (in progress)
◆ MA in English Literature, Stanford University
◆ BA in English Literature and BA in Philosophy, University of Maryland College Park
In a favorite comic book of mine, a mind-reading supervillain offers this confession to an inhumanly strong superhero: "You see, I love people, and I've always sort of wanted to be one." This, I think, is what it's like to study the humanities. When I was an undergraduate, my university had some very strong STEM programs, and seeing all of the amazing things my friends were learning how to do, it seemed to me like they were suddenly able to lift buildings over their heads.
More about Casey

 The subjects that I wanted to focus on—like literature, and history, and philosophy—didn't work like that, they couldn't move buildings. So when my friends would ask why I bothered to study them, my only answer was: "Well, I love people. And now I think I almost know how to be one."
This was my frame of mind as I started doing academic research—first as an undergraduate at the University of Maryland, and now as a graduate student at Stanford—and it has especially been my frame of mind as I teach. I want to convince my students that there is something they, personally, will want to learn in everything we study together, and doing that always requires that I be curious about my students first. So I'll look forward to getting to know you—and if you want to get to know me, ask about African literature, or superhero movies, or Internet fandom cultures! I'm sure we'll find something to talk about.
Cody Krivacic
◆ PhD in Bioengineering, University of California, San Francisco (in progress)
◆ BS in Biochemistry, University of California, Santa Barbara
As a bioengineering PhD student at UC San Francisco, the most important skill I have gained is knowing how to learn. The best piece of advice I ever received came from my 6th grade math teacher, but it applies to many subjects: When you're not sure about how to solve a problem, make up a similar but simpler problem and try out different strategies on it.
More about Cody

This advice has helped me countless times throughout my academic and scientific career, and has even saved my skin on a few tests for which I was under-prepared! Similarly, by learning to play the piano and guitar when I was young, I learned how to effectively practice, a skill that has become integral to my success. I enjoy teaching students not just the subject at hand, but also skills that can aid them in their future endeavors. My research at UC San Francisco involves creating new methods to predict how proteins fold and using those methods to engineer proteins with functions not found in biology. This is highly interdisciplinary research, meaning I work at the interface of math, chemistry, biology, physics, and computer science; as a result, I am constantly learning new things, and am excited to help students navigate these subjects. In my free time, you'll find me camping, playing guitar (finally filling out my pedal board!), attending concerts, and hitting the town with friends. 
Daniel Friedman
◆ PhD in Chinese History, University of California, Berkeley (in progress)
◆ MA in Sinology, School of Oriental and African Studies
◆ JD, Yale Law School
◆ BA in English, French, and Chinese, University of Texas at Austin
I mostly studied English, French and Chinese language and literature as an undergraduate, which I loved because learning other languages and reading books and plays allowed me to explore what it feels like to be someone living a life completely different from mine. My interest in the empathetic qualities of the humanities helped inspire a passion for social justice, which led me to law school, where I represented clients in danger of eviction, imprisonment, or execution.
More about Daniel

 Yet while law school fulfilled my civic inclinations, it left many of my intellectual interests unsatisfied, particularly the passion for early imperial Chinese history I developed as an undergraduate; hence my current choice of PhD program! But I don't see history and social justice as separate pursuits: I believe that the past can and should be used to promote contemporary understandings that reduce the intercultural hostilities that predominantly hurt the most vulnerable in all societies. I approach teaching guided by the empathy I've learned as a student of literature, and with the sense of its importance I get from history. My ten years of martial arts teaching experience—both privately and at the dojo I co-founded—have allowed me to put that empathy into practice, providing students with the skills and confidence they need to face scary situations. When not researching Han dynasty economics and numismatics, working with tutoring or martial arts students, or in class myself, I can be found getting thrown around a dojo somewhere with a goofy grin on my face.
Dr. Devante Horne
◆ PhD in Bioengineering, University of California, San Francisco
◆ BS in Bioengineering, Clemson University
In contrast to bustling San Francisco, I grew up in a small town in South Carolina, where the pace was slow and scientific inspiration was hard to come by. However, when I began college just a few miles from home, I was fortunate to find phenomenal mentors who shared my love of science and nurtured my passions for all things biological, mechanical and quantitative.
More about Devante

As a mentor, I encourage my students to articulate their own unique goals and pursue them with grit. I am passionate about advancing diversity of thought and culture in STEM fields and influencing the next generation of scientists and great thinkers. Since arriving in the Bay Area, I have been highly involved in STEM outreach at local elementary, middle, and high schools; through this I have gained experience drafting science and engineering curricula based on real-world applications. I recently completed my graduate work in the orthopaedic tissue engineering lab in the Department of Orthopaedic Surgery at UCSF where I am investigated therapies for low back pain. In my free time, I am very active: I enjoy weightlifting, running, and exploring the beautiful Bay Area.
Elizabeth Bowers
◆ BA in French, Tufts University
I am a former teacher with both an undergraduate education in French language and extensive experience living in France. I graduated magna cum laude from Tufts University with a degree in French and Art History, and I have spent three years studying in various regions of France.
More about Elizabeth

I first fell in love with French culture and language through both the lens of French New Wave cinema and researching 19th-century French art as an intern at the National Gallery of Art in high school. I decided to spend my senior year of high school studying in an immersive language program in the capital of Brittany, Rennes, where I remained for an additional gap year to intern at a contemporary art gallery. In college, I studied in both Paris and Annecy where I developed enduring bonds with local friends and host families, absorbed rituals and routines that I integrate into my life today, and learned the joy of building bridges of understanding across cultural barriers. In my instruction, I find that I can be of best help by uplifting students' voices through active listening; leaning into their interests as tools of empowerment; and promoting growth through strength-based reinforcement. In addition to my interest in French, I am an avid reader, film and concert enthusiast, curious traveler, and explorer of nature.
Greg James
◆ MA in East Asian Studies, Stanford University
◆ BA in Chinese Studies, Earlham College
I am an educator and intercultural specialist with expertise in designing and delivering training programs in English as a Second Language and Mandarin. At an early age, I developed a passion for European cultures.
More about Greg

I reveled in visits with my Italian relatives (the food, the heated political discussions, the laughter) and studied French, Latin and German by the time I turned thirteen years old. Years of piano study and choral singing trained my ear for spoken Mandarin's tones, which make the sound "ma" mean either "mother," "hemp," "to scold" or "horse." (While Chinese grammar is relatively simple, I learned the importance of those tones, through trial and error.) After China's opening to the west, I completed a self-designed Chinese Studies BA that included a year of language and history study in Taiwan. Living with a Chinese family and later with Chinese college roommates (five of them!) gave me deep insight into Chinese culture, etiquette and communal values. After completing my Masters in East Asian Language, Politics, Economics & Literature at Stanford, I taught English and traveled in the PRC, at a time when I was often the only American in the room or the town. In teaching Mandarin, I have experience teaching students with a variety of language skills and learning styles; with all of them, I strive to instill openness toward China and respect for its ancient, complex and fascinating culture.
Isaac Segura
◆ BA in Chemistry, Fort Lewis Collegeo
If the art department and the science department had a baby, it'd be me. Studying sciences and learning to reason from first principles not only taught me how to think through complexity with clarity and communicate the minutiae of this process, but added to the mystery, awe, and excitement of the world.
More about Isaac

My hobbies flourished as my studies in chemistry and physics began: cooking and photography among them. I love to cook and found that understanding the fundamental sciences behind it added a multi-dimensional appreciation. Similarly, as a film photographer, every exposure is an experimental study of how light interacts with the silver halide crystals on a plastic strip, and how the size of the crystals helps determine the sensitivity, contrast, and resolution of an image. This awareness only deepened my intrigue for the art. I teach math, physics, chemistry, and biology students a framework for thinking through complex problems. As a student that struggled for my first couple years of university, I know frustration and defeat, as well as mastery. I believe this enriches my ability to connect with students; I am able to teach from a place of empathy, while giving constructive support. I want my students to be seen and heard in a way that is not always provided in a classroom. I want to teach them to not merely pass, but to engineer success in all endeavors. Tutoring is a blend of both self-directed and assisted learning that is as creative and spontaneous as it is analytical and sequential. My teaching style is intuitive and personable, while using strategic dialogue to search for gaps in knowledge, appropriate application of skills, and tactics for reasoning through problems. My approach holds a line that is student-centered and supportive with a cut-and-dry standard of putting in hard work.
Jaki Mack
◆ BA in Pure Mathematics, University of California, Berkeley
I received my BA from UC Berkeley in Pure Mathematics with a minor in Math and Science Education while simultaneously completing my Pre-Med requirements. Throughout college, I was a peer mentor and tutor for all levels of math including but not limited to elementary algebra, Calculus I, II & III, differential equations, probability theory, and many others.
More about Jaki

As both a math tutor and an aid for the disabled students program, I continued to refine my problem-solving strategies and techniques while interacting with a variety of learning styles, which continued to develop my repertoire of teaching modalities. My experience in the classroom as both a student and a teacher has taught me that success in teaching and learning comes with a holistic approach that is tailored to every student. It relies heavily on having the appropriate support in place to anticipate challenges, carefully constructed questioning to further develop problem solving strategies and analytical processes and the belief that all students can learn math. Currently, I teach at a charter high school in Berkeley that traditionally serves an underrepresented student body and is rooted in social justice. I am the co-chair of the math department and teach 9th grade math support, Pre-Calculus, Calculus and Robotics. I absolutely love my students and my job. I was raised in a house full of musicians in a progressive and sustainable community called Grass Valley. I fell in love with the Bay as I ventured here for college and have been captivated by the culture and community ever since. I love to dance, hike and travel and have explored and lived in Europe, Asia and South America.
James Vescovi
◆ MA in Literature from Columbia University
◆ BA in English from Miami University, Ohio
Despite the fact that I grew up to become a writer/editor and then changed careers and became an English teacher, I wasn't a big reader as a kid. After school, you'd find me on a basketball court or baseball field. If I had my nose in a book, it was about sports statistics. In fact, reading Nathaniel Hawthorne's The Scarlet Letter in tenth grade was pure drudgery.
More about James

I'll admit it: I even skipped chapters and asked others what I'd missed. What happened to change me? High education. It wasn't so much the books I read as the professors of creative writing in college and American literature in graduate school at Columbia University. Something clicked inside me. I won some writing prizes, joined the newspaper, and set my sights on being a writer in New York. When I mentor students today, I relate to the fact that they might not enjoy reading or would rather go to the dentist than write a paper! Trust me—I don't assume everyone will fall in love with the written word. That said, I think I know how to show almost anyone how writing and reading can be not only useful, but even enjoyable. During summers, I read dozens of novels, poems, and short stories to find new lit that'll click with high schoolers. In my free time, I run twice a week, sometimes on Ocean Beach, where I look longingly at the surfers. Will I take up surfing? Doubtful. But paddle-boarding is a possibility! Soon, I hope, I'll have a grandchild from one of my three adult children and can read them Green Eggs and Ham.
Dr. Joel Street
◆ PhD in Classics, University of California at Berkeley
◆ MA in Classics, University of California at Berkeley
◆ BA in Greek, DePauw University
I am an Indiana native and a recent PhD in Classics at UC Berkeley; I wrote my dissertation about mythology and Plutarch, a Greek biographer and essayist. Like him, I have always considered myself a generalist more interested in how the world fits together than in any particular question or problem. The son of a home builder and a librarian, I have long been fascinated by how language structures and interacts with the world around us.
More about Joel

In my years teaching Latin and Ancient Greek, I have seen firsthand how these so-called "dead languages" do more than give students better access to the ancient world—learning them also trains our brains in critical thinking and abstract reasoning. To that end, I have begun to advocate for Greek and Latin as ideal preparation for work in quickly changing fields like technology. I have taught students from ages ten to fifty, and appreciate the diverse ways in which people approach languages and cope with the challenge of mastering them. On the human level, I believe that the same skills are transferable to surprising corners of our lives, and that our ability to treat others with integrity and respect depends on our ability to reason effectively and communicate clearly. I am also a hiker, a coffee drinker, a collector of maps, a recently published poet, and a lover of the American sitcom.
Lana Skrtic
◆ MA in Energy and Resources, University of California, Berkeley
◆ BA in Economics and History, University of Maryland, College Park
I have always been curious about both the human and natural forces that animate our world, as well as the myriad modes of human expression. Originally motivated by a desire to understand the fate of the country of my birth, Yugoslavia, I studied economics and history. I came to realize that there is no such thing as one definitive history, and that there are as many histories as there are authors who pen them.
More about Lana

Equally important was my growing understanding of the global economy and my awareness that, as a human creation, it ought to be humane. In graduate school at Cal, I studied Energy and Resources in an interdisciplinary program focusing on climate change, renewable energy and resource management. There I drew from applied biology, chemistry, physics and math to understand and propose solutions to a variety of environmental issues that challenge our world. I have formally studied Spanish, French, Italian, Swedish, Latin and Greek. Throughout my time in college and graduate school I worked as a teaching assistant and tutor and have since developed a career as a teacher of all areas of science, all levels of math, Spanish, writing and social sciences. I also coach my students in executive function and with standardized test prep. Helping my students to thrive is my first love, but I am equally passionate about painting and landscape design.
Dr. Lily Brown
◆ PhD in English and Creative Writing, University of Georgia
◆ MFA in Poetry, Saint Mary's College of California
◆ BA in Women's Studies, Harvard University
I grew up near Boston and have spent the last six years in the Bay Area. I recently relocated to Portland, Maine with my husband and our daughter, and we are loving life in the Northeast! In my free time, I enjoy reading, writing poetry, cooking, and hiking in the woods with our curmudgeonly Boston Terrier, Ruby. 
More about Lily

As an undergraduate, I earned an A.B. in Women's Studies from Harvard College, where I was also lucky to take many poetry workshops with incredible poets, one of whom encouraged me to pursue an M.F.A. in poetry after college. In many ways, it was the mentorship of this particular teacher that has served as a blueprint for how I think about teaching and mentoring students. His care and—above all—unwavering encouragement, gave me the confidence to pursue writing as a graduate student. After earning an M.F.A. in poetry from Saint Mary's College of California and a Ph.D. in English and creative writing from the University of Georgia, I began teaching English and creative writing at the Nueva School in the Bay Area. During my six years at Nueva, I worked with fantastic students and colleagues. I loved the student-centered teaching philosophy at Nueva, along with the school's inquiry- and project-based curriculum. I strive in all of my work with students to cultivate an environment in which students are collaborators in the learning process, setting the course for a shared intellectual journey. From my time at Nueva, I am also knowledgeable about principles of universal design and the differentiation of learning materials and activities for students with learning differences. Above all, I believe in finding individual tools and strategies that enable each of my students to explore the full extent of their creative self-expression.
Mary Kim
◆ PhD in English and American Literature, Stanford (in progress)
◆ MA in English and American Literature, Stanford
◆ BA in English, Seoul National University College of Humanities
I'm a bilingual speaker who has experienced a wide variety of cultures throughout my life. Born in the U. S., I attended school in Korea (including a foreign language high school, where I was in the Spanish department), and moved back to the States in order to pursue a graduate degree in English literature. This cross-cultural trajectory has made me particularly aware of the value of self-expression, communication, and interpretation of unfamiliar contexts, as well as the crucial role of thoughtful educators in an age of diversity and global exchange.
More about Mary

This year, it has been exciting to see a Korean-American novelist make the National Book Award shortlist, hear students discuss the geo-political relationship between South Korea and Wakanda (a fictional African state) in the hit film Black Panther, all the while following the Pyeongchang Winter Olympics from California. Past experience has taught me that students who are transitioning between disparate environments are especially vulnerable to academic struggle or crisis, even if that transition is as seemingly mundane as the shift from middle school to high school. As a teacher and mentor, I'm committed to understanding a student's learning environment in order to equip her with reading and writing skills that will help her not only adapt to, but even enjoy, the various personal and professional contexts that she will inevitably find herself in. One area of expertise that I focus on is the art of effective revision, not only because it is a practical skill foundational to higher education and beyond, but also because it suggests broader acts of seeing again and seeing differently (re-vision). In my free time away from school, I continue to read and chew on ideas voraciously, but enjoy nonverbal things as well, such as cooking Mediterranean bowls, sewing, and taking lengthy bike rides around town.
Dr. Michael Kellar
◆ PhD in Materials Science and Engineering, University of Florida
◆ MS in Materials Science and Engineering, University of Florida
◆ BE in Engineering Sciences, Dartmouth College
◆ BA in Mathematics and Physics, Skidmore College
Beginning at Town School, I took the long trek down Jackson Street to attend University High School, and so I can certainly relate to the struggle many high school students can face with seemingly endless mounds of homework and pressure. I knew it well, as I took 6 total AP courses during high school, scoring above 3 on all six tests, and attaining 5s on four of them. I tutored my peers at Skidmore and Dartmouth in mathematics and physics and found it to be a natural fit. Since then, I've studied all over the STEM discipline pool, eventually settling on materials science for a PhD, but I believe the learning process never ends, and I am currently teaching myself the basics of machine learning. 
More about Michael

My PhD focused on lithium-ion batteries, and I have a submitted patent application for a novel redesign of a battery electrode. Aside from academia, I briefly spent time at a start-up and at a national laboratory. While my academic pursuits have grown and shifted throughout the years, many of my personal interests remain from my time as a middle and high school student in western San Francisco. I am still an avid 49ers, Giants, and Warriors fan, a violinist, amateur photographer, and food enthusiast (though my focus has shifted a bit from eating food to making it); I also probably still watch a bit too many movies and TV shows.
Dr. Samuel Arkin
◆ PhD in English Literature, University of California at Irvine
◆ BA in English Literature, Yale University 
◆ Manhattan School of Music, Jazz 
While in high school here in San Francisco at Lick-Wilmerding my passion for music overwhelmed almost every other pursuit in my life. I began working as a professional musician in clubs in North Beach as a sophomore and eventually enrolled in a conservatory. While in New York working towards a degree in jazz performance I realized that I needed a more well-rounded education and began to lament the singularity of my focus.
More about Samuel

This modest epiphany informs my core belief in a diverse education that might dive deep into what inspires a student while also allowing that inspiration to resonate inwardly and outwardly at the same time. I believe in harnessing the core elements of your child's inspiration, those things which really move them, and nurturing this animating passion until it informs all of their pursuits. The world asks us more and more to categorize ourselves and define our interests according to the demands of a job market where some form of science reigns supreme. Literature, and the close attention which the forms of art demand, can be a model of excellence based in a belief that our attention can be improved by being deepened, and not by being filtered through ever more frenetic forms of digital distraction. My interests include the intersection of politics and art, Shakespeare, painting, and poetry. A passion for music and the magic of listening informs everything I do, and also guides how I teach. 
Sophie FitzMaurice
◆ PhD in History, University of California, Berkeley
◆ MA in History, University of California, Berkeley
◆ MPhil in Historical Studies, University of Cambridge
◆ BA in Modern History, University of Oxford
My students often ask what drew me 5,000 miles from home in the UK, across the Atlantic Ocean, to live and work in the Bay Area. The answer (aside from the weather) is simple: I applied to graduate school at UC Berkeley precisely because I had heard that teaching was an integral part of the PhD program there. I couldn't see myself spending five years shut away in a room reading books on my own. Rather, I wanted to share my passion for History with others – my passion for History not as a repository of dusty facts, but as a form of collective storytelling and meaning-making that is central to civil society. 
More about Sophie

It is our responsibility as well as our privilege to learn about how past societies lived, and how the present came to be.

Since arriving in sunny California four years ago, I have taught classes on everything from the effects of the OPEC oil crisis on US society, to the causes of soccer hooliganism in the 1970s, to attitudes toward sex in antebellum America. I was honored to receive an Outstanding GSI Award in 2015, in recognition of my passion for teaching and my commitment to my students, but more personally meaningful have been the lasting relationships I've fostered with students. Teaching remains my favorite part of graduate school and motivates me to endure the lonelier moments of academic life.

As an undergraduate, I was lucky enough to study at Oxford University, where the unique tutorial system emphasizes open-ended conversations between students and experts in the chosen field of study. This has shaped my own approach to teaching. I like to guide students through material with focused questions in the form of a conversation or collaboration, rather than simply to impart facts. I see my role as a mentor rather than a didact. I don't pretend to have all the answers to complex historical questions locked away inside my head, nor can I reel off an endless list of dates and facts about every subject under the sun. What I can provide is a set of finely tuned tools to approach such questions, strategies for effective studying, and a passion for the humanities. Finally, I believe humor and humility are the two most important things to bring to any classroom.
Dr. Tom Winterbottom
◆ PhD in Iberian and Latin American Cultures, Stanford University
◆ MA in Latin American Cultural Studies, The University of Manchester 
◆ BA in Spanish and Portuguese, The University of Manchester
I have been immersed in a passion for Latin America for more than thirteen years, ever since I spent the best part of a year living in Argentina and traveling in neighboring countries. Before that journey, I was planning on studying biology at university, with a minor in Spanish, but when I got back I realized straight away that I was going to major in Spanish and study the amazing culture of Latin America.
More about Tom

My passion for Spanish goes back a little further, to a wonderful teacher I had in high school who made me want to teach and who made me want to inspire through her charismatic and infectious manner in mentoring students. I lived for a few years in Latin America and then moved to Stanford for my doctorate. There, I taught Spanish and Portuguese to an advanced level on an individual basis and in the classroom, and was ultimately awarded Stanford's "Excellence in Teaching" award. My first book, a cultural history of modern Rio de Janeiro, an exploration of the city through architecture and literature, is coming out in 2016. When I'm not working with students and writing, I'm getting friends together to cook and eat or trying my hand at podcasting and learning Italian. I might also be riding my bike, watching and talking about movies, or indulging my passion for soccer, with a particularly fervent and over-the-top love of Arsenal FC. 
Trenton Owens
◆ BS in Molecular Environmental Biology, University of California, Berkeley
◆ BS in Environmental Economics and Policy, University of California, Berkeley
"Trenton can make anything grow"—I had never been so proud to receive praise before. This wasn't just the moment in which I first felt like a respected member of the scientific community: this was when I realized that my passion and profession had become one. I work as a senior research associate for the Lawrence Berkeley National Laboratory, where I get the unique opportunity to develop technology and design experiments that investigate bacterial gene function in agricultural soils.
More about Trenton

My work in particular focuses on the genes that enable plants and microorganisms to interact with one-another, whether that be for better or for worse. It's a sweet gig: my job is letting things grow and then figuring out how they did it. How did I end up with such a great job? My UC Berkeley education in biology and economics has been immensely valuable both academically and professionally. I learned about the forces that shape Earth's biosphere, both inside and outside of human influence. I developed a passion for agriculture that landed me at the USDA, where I used genetic engineering on wheat to generate flour that was safer to eat for those with Celiac's disease. I was amazed at the power of genetics to solve problems, and Lawrence Berkeley was ready for me. More importantly, however, was what I learned from my parents. From my father, the passion for life that keeps his nursery (and our garden!) with the most beautiful and exotic plants. From my mother, the curiosity and compassion that drove her career in special education and counseling. Armed with passion and compassion, I bring to my tutoring sessions real-world examples, empathy for the student, and a genuine desire to see their confidence grow. With students as with plants, the best part is watching them grow!
Dr. Virginia Ramos
◆ PhD in Comparative Literature, Stanford University
◆ Certificate in Interdisciplinary Curriculum Development and Computer Science Education, Stanford University
◆ MA in Interdisciplinary Humanities, San Francisco State University
◆ BA in French, San Francisco State University
I am a poet who is passionate about teaching and all forms of writing. I have enjoyed being a language and literature teacher for years, and I am currently a member of the faculty at the Modern and Classical Languages Department at the University of San Francisco. My past research explored the Contemporary Lyrical Novel. I continue to explore how prose and poetry can fuse on the 20th and 21st centuries and I am at the moment working on the topic of poetry in the digital era.
More about Virginia

I love languages and work primarily on Spanish, English, French and German literatures. I am interested on the question of "form as content" and its relationship to historical and societal shifts. In the past, I worked for several non-profit organizations in the promotion of human rights around the world. I believe that what makes us human is our desire to relate and our ability to care and share our stories.  
Will Lykins
◆ PhD in Bioengineering, UC Berkeley/UC San Francisco (in progress)
◆ BS in Bioengineering, Nano Science and Molecular Engineering; University of Washington, Seattle
I remember the first time I learned about Edward Jenner and Louis Pasteur during a middle school history class. The work of Pasteur and Jenner, who together established the science of vaccines and saved millions of lives in the process, inspired me to follow into the field of developing new treatments and prevention strategies for infectious diseases. I studied bioengineering as an undergraduate and now a PhD student to learn how to design new kinds of medicines for parts of the world with limited medical resources.
More about Will

Another part of bioengineering that I love is how it has required me to think about problems broadly across multiple disciplines, including chemistry, physics, microbiology, immunology, material science, and others. This has given me lots of opportunities to think holistically about problems and ideas, and see how they connect across different fields of study. I have also had the opportunity to think about how ideas from lots of places can connect to have real world meaning and utility. It is my goal as a mentor to show my students how fundamental topics in math and science can be used as building blocks to make more complex topics meaningful in a real world context. In my free time I love thrift shopping in the city, going to museums, and Shakespeare in all shapes and forms.